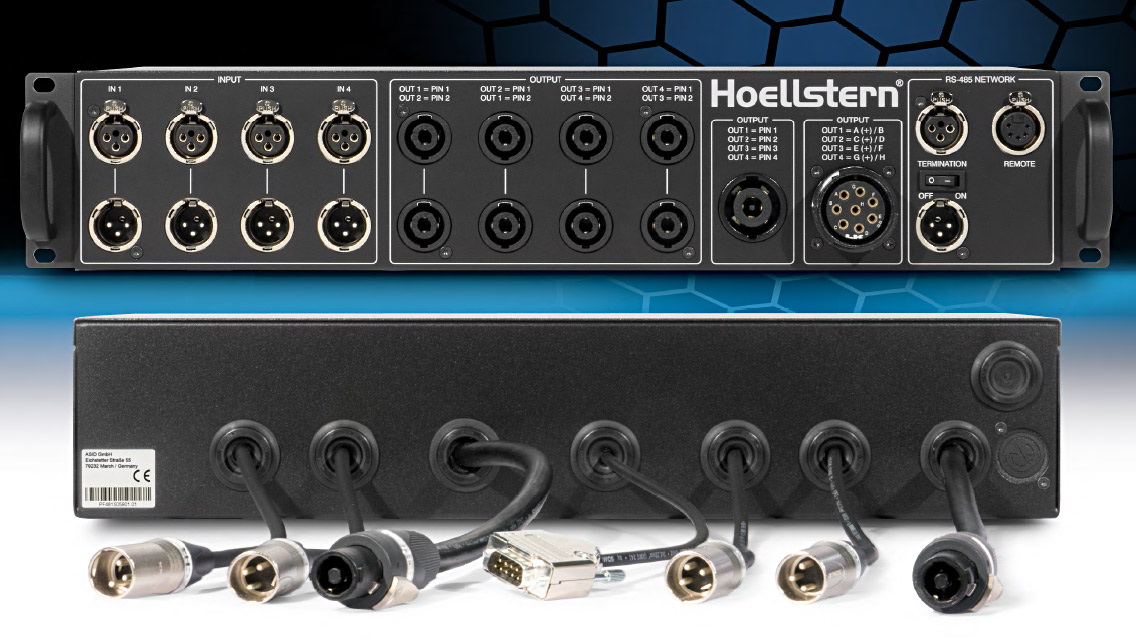 The universal system patch panel is the optimum solution to have a consistent pin assignments on all jobs. Together with the Konfigurator2 software and the K2 loudspeaker library with more than 530 presets a very useful accessory. The patch panel will considerably ease your daily routine and, owing to the ultimate quality, ensure a permanently reliable operation and clear conditions.
All connectors on the amp's rear side are thus taken to the front, and for an easy left-right wiring all SpeakON sockets have been provided twofold. Internally high-current PCBs replace typical crimp contacts. All connectors sit on PCBs and all patch panels leave the production 100% tested. One should leave nothing to chance.
Technical details
4-channel patch panel for touring operation and installation.
4 x XLR-3 IN, 4 x XLR-3 OUT (front side).
8 x 4-Pin SpeakON, 1 x 8-pole SpeakON, 1 x 8 pole CA-COM (front side).
2 x XLR-3 RS-485, switchable RS-485 terminating resistor (front side).
4 x XLR-3 cable, 2 x SpeakON cable (rear side).
1 x D-SUB bus cable to match the amp's rear side.
The cables are labelled.
Front panel with abrasion-proof lettering.
All XLR panel-mount connectors as Neutrik all-metal versions.
All SpeakON sockets and plugs as high-current versions.
2U 19" housing of 4 kg (22 lbs.) weight.