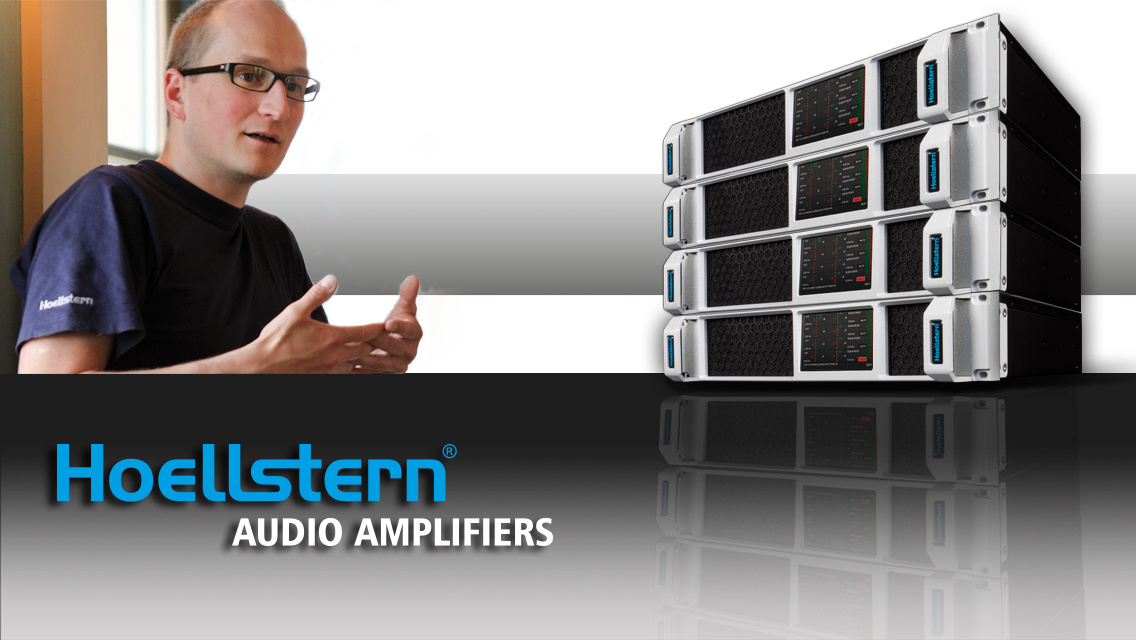 The roots of Hoellstern amplifiers date back to the 1980s. Already during his schooldays Udo Höllstern developed Class-A audio amplifiers and effects boxes for musician buddies and for his own purposes. Studying electronics with a focus on communications engineering was the consequence of his high affinity towards electronics development.
From the 1990s until 2005 he was active as a hard- and software designer in the fields of automation technology, aerospace technology, medical engineering, printing technology and automotive engineering, from 1999 as an independent engineering office under the name ASID. After a 5-year development phase the first digital high-power amplifiers for the pro audio market went into production in 2004.
Already at that time the digital amplifiers with more than 10 kW of output power and their very neutral, high-resolution sound image over the entire frequency bandwidth were a novelty. Two years later the amps were marketed under the internationally protected brand name Hoellstern – which is still true until today. Over time the model range was systematically expanded, digital signal processors were integrated.
No matter if red-hot 2-channel amplifiers such as the DELTA6.2-DSP with 2 x 3.4 kW or our top-of-the-line model DELTA20.4-DSP with 4 x 8 kW – the acoustical performance, the high efficiency, the ultra stable load behaviour and the very compact design are the same. Combined with the Konfigurator2TM software and a global loudspeaker library with more than 500 loudspeaker presets, the results are highly efficient, first-class amping solutions for professional sound reinforcement applications.
All amplifiers are manufactured exclusively in Germany and come with a 5-year warranty.
What our customers say